The newest episode of our Community Spotlight has arrived! For those of you who are out of the loop, our Community Spotlight is a bimonthly collection of our favorite levels posted by our members. All of these levels have been posted on our site within the last 2 weeks, so you're getting a taste of some of the latest and greatest we have to offer. Click through for the full list.
Just a quick note: GrantosUK was unable to comment on this particular spotlight because of real life obligations. We did the best we could without him but his absence is surely noticed.
Enjoy!
Roll Out The Barrel!
by

CCubbage/Cuzfeeshe
Have a barrel of fun in this cute but challenging roll through a wooden ship! Swing through crab traps! Narrowly avoid getting smooshed! Get bounced way up in the air! Yes, wooden barrel rolling is now ONLINE!
When a creator has a reputation for innovative gameplay any new level they publish has a certain level of expectation attached to it. CCubbage exceeds these expectations yet again with this level full of very challenging gameplay. There is definitely a learning curve built into this one and you'll need to master the momentum driven mechanics needed to make it through but once you get the hang of it this level can be a real barrel of laughs!

We've come to expect certain things from a CCubbage level, yet I never expected this!! It's not in space, it does not feature aliens or invaders of any kind and it does not let you progress by just shooting at things. Instead of that you get placed inside a barrel and are simply expected to make it from point A to point B. If only it was that easy…the challenges throughout this level demand perfect timing and nerves of steel yet it never drains your enthusiasm to finish this brilliant and often hilarious ride!! Very enjoyable, my personal favourite of the CCubbage bunch.

Cabbage has taken a step back from trying to re-write the rule book on LBP with this level. The arcade style mini-games of Vertigo! and Destiny! are out and the utterly charming and innovative adventures of a small barrel are in. Simply getting from A to B in one piece is all that is required of you. It is easier said than done of course (this is Cabbage after all) but you won't want to stop until you reach the scoreboard.

You'd be excused for thinking this isn't a Ccubbage level – it's not exactly anything new… Think again young ones! This level takes a worn concept and puts it through a process of polish, innovation and general brilliance – that I like to call Cubbing a concept. And Cubbed this certainly has been! Roll your little barrel from point X to point Y in many ingenious ways. Plus it's by Ccubbage so you have to play it!

Strange Lands and Far Away Places
by

squirlin/squirlin
A strange and beautiful world full of magical sights and even more fantastic characters awaits players. Complete challenges, search for secrets and you will be rewarded with even more beautiful visuals.(
watch video
)
Seriously if you haven't played this level yet you are denying yourself one of the most unique visual experiences available in LBP. Gorgeous sticker work on glass makes for a strangely beautiful level and you have to see the character design to believe it. An artistic level if there ever was one. Do not miss is you are a fan of innovation and visuals.

I'm still in the progress of recovering certain parts of my jaw, a word of advice, keep your hand under your chin when you enter this level!! I heard about the "floating sticker" concept a little while ago but never in a million years imagined it could produce such wonderous results!! The artistic side of Squirlin decided to go all the way on this one and shower us with beautiful visuals and absolutely top notch character design. An expierence, highly recommended.

Squirlin has taken the stickers available to us all and with it has created a fantastic and unique looking level. It's not all just pretty visuals though, with some challlenging and fun platforming to back it up, you have a must play level.

Wait, he found a use for that sticker? THAT'S a sticker? This is genius!... Just some thoughts I had going through this visual knock-out of a level. Within the first few seconds you're surprised, amazed and impressed – and that's just from the stickers! So get on down to a far away land and meet some fabulous creatures.

Hyper Sphere Pandemonium
by

MrsSpookyBuz/MrsSpookyBuz
The Sphere has come full curcle. Run, jump, grab, and get flipped, bounced and pummelled around a multitude of obstacles. But whatever you do, do it quickly - the clock is against you! And for the final time, have lots of FUN!
As fast paced as ever, Hyper Sphere is back with fun bubble grabbing gameplay, abstract geometric shapes to fling through and over, and all while the clock ticks away precious potential points! Loved the holographic effects in this one too - really neat effect! So we bid goodbye to the Hyper Sphere series and hope for the next incarnation of MrsSpookyBuz's creative genius to emerge…. let's hope we won't have to wait too long.

It's hard to believe that MrsSpookyBuz stilll manages to improve with every level the way she does, and she's in danger of becoming LBP's top creator if she doesnt watch out! More fast paced pace, flawlessly designed platforming and long may it continue. One question; who's going to Spotlight her?

Wait, a level with Pandemonium in the title that doesn't have a single panda in! Ludicrous I hear you scream, but hold your judgements, because this is a SpookyBuz[z] level – and once again it's brilliant. Fast and frantic action, lovely simple visuals and a bit of Spooky charm – what more could you want?

The sphere has come full circle and it's just as hyper as ever!! Some great platforming mechanics, fast paced action and interesting use of the layer glitch make for a jolly good time through this black & yellow wonderland. Higly recommended for multiplayer as the frantic race for bubbly spheres and glory becomes that much more satisfying.

The Imaginarium Of Jimmy Hatchet
by

RiCKy-BoBBy91/RiCKy-BoBBy91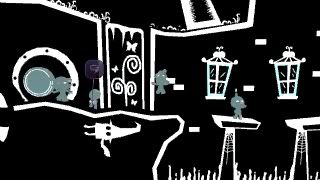 Enter the imagination of a little wizard named Jimmy Hatchet. (I basicallly wanted to make a unique level that no one has ever experienced and this was the outcome.
Black and white levels aren't exactly a rarity in LBP but this one manages to set itself apart by great sticker usage, whimsical shapes and landscapes and a very cool effect that essentially makes your sackperson turn blueish gray as a silhouette in the level. High contrast visuals meet solid platforming all in an otherworldly setting that make it a memorable level to experience. Check it out and it will have you saying, "How'd he manage to do that?!?"


We've seen Black & White levels done before and we have kinda seen this style done before, yet RiCKy-BoBBy is still able to stuff a lot of personality and charm into this level to make it something quite unique. The little details are what makes this level stand out in my eyes, replacing a plain old grab-sponge with an umbrella is one of those special touches. Great, quirky visuals and solid platforming-elements complete this surreal adventure to make it a must play.


When LBP was coming out, I always wondered how my levels would hold up to everyone else's since I'm not very artistically inclined. This one shows that my levels don't hold up very well at all! It's absolutely gorgeous from start to finish, with simple shapes bent and twisted out of shape to create a great look. It's also a pretty good puzzler/platformer so for those of you unimpressed by visuals will still find yourself at home here.

Whoever Jimmy Hatchet is, he must be one hell of a person if he can inspire such a unique, new and fresh visual style. Think the pictures look good? Well wait until you experience it firsthand – you will be blown away. It's easy to focus on the visual aspect of this level, but the platforming is also spot on and really adds to this level. Overall, you can't afford to miss this one.

Fairytale Fights
by

poms/poms
Make a happy ending to this Fairytale Fights!
Once upon a time there was a level with fun and imaginative gameplay that was fun for all age groups. It's not a fairytale…. well, the level is based on a fairytale but it does exist! Poms brings all the decorative and sticker creativity he's known for to this storybook styled level inspired by the game "Fairytale Fights". I especially loved the theatrical beginning, the stylized waterfalls and the cats. It's a very sweet treat of a level.

Don't let the name fool you. This is an old-school fairy tale. The kind that Scandinavian families would tell children to scare the carp out of them. Poms has possibly the highest play count outside of Mm, so there is no secret with this level. It looks fantastic, it plays fantastic, what more could you need to know?

Tired of the same old fairytales from your childhood? Then come and find out the kind of stories Pom's mum used to tell him…or still tells him. Either way, these stories are more bad-bum than a biker gang spitting and stuff. So check it out for an awesome time.

I have to be honest here, I have never played the game that inspired this level so it is kinda hard for me to compare the two and recognise the amount of personal input from Poms. That said, the level on its own looks fantastic and plays like a dream with the feline finale being a real treat. A brilliantly twisted fairytale!!

The Mine
by

standby250/standby250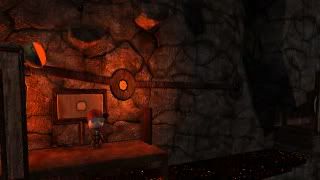 Sackboy is trapped in some deserted mines. Its up to you to help him out! Use his spongy brain and your cunning to overcome all obstacles which come his way.
The smart design of this level shines through as you make your way through all kinds of puzzles and platforming. Every section seems well thought out and very well executed. Great use of lights and materials make it a shadowy level full of warm glowing fire accents. It's not frantic or fast but a very cool thinker of a level……. well, except for that one spot but I'll let you find that out for yourselves.

This is the last time I get trapped in a mine…EVER!! I bought this expensive pick axe deluxe- kit for nothing it seems as this particular mine forced me to use my…gulp…brain!! A great mind bender of a level, interesting puzzles fleshed out by good use of logic and mechanics. The lit up mine-cart sequence was a personal highlight.

A rather underplayed level, having only 63 plays as I type this standby250 has made a level that doesn't revolutionize the game, but is a very good puzzler/platformer. It's brilliantly designed though and that's where its strength lies. Areas join seemlessly into each other and the lighting is both atmospheric and logical, as it is often used in the puzzles themselves. If you haven't played it, get down the Mines!

The Eagle And The Bear. Part One
by

Bombw87/Bombw87
The chief of your tribe was eaten by a giant bear! There is one way to bring him back to life, with the help of a great eagle. Travel to the mountains to ask for help....
Adventure through the wilderness in this long and enjoyable level from Bombw87. Quirky character design combined with cool effects like growing trees, hatchets and arrows make it very unique. Some good challenging game play for all skill types too.

This one is not for the noobs. Many unskilled players will find the jumping in this too hard to progress. If on the other hand you like a challenge, then dive right in. You'll also see some innovative game play elements as well as some very cool characters and standout moments.

How many people can say they saw a tree grow before their very eyes…Anyone? Well, I can and that is just one of the highlights this level holds!! Bombw87 seems to have found the right balance between visuals and length to produce a great looking, yet pretty long adventure through the dangerous mountains. I can't wait to see the story unfold in future installments.

VAGRANT HERO - Chapter 5 Cat hunting
by

GEK83/GEK83
Continue the adventure in the fifth chapter of the Vagrant Hero saga. Traverse icey peaks and meet less than hospitable natives in search of the cat you seek.
Well, five chapters into this series and I'm still experiencing jaw dropping moments from the creative mind of GEK83. Stunning sculpted ice shapes with some amazing aurora like lighting, a mammoth like creature that will amaze you and a village of skull sporting natives that will burn you to cinders given half the chance were the highlights in this one for me. Truly an epic series that I just can't get enough of. There are levels that I love, and levels that inspire me to do better and this one definitely makes me want to up my game. Well done GEK83. Keep 'em coming!

GEK83 hasn't run out of steam just yet as he clearly demonstrates with the 5th chapter in the Vagrant Hero saga. My fellow spotlighter has already pointed out some of the highlights in this particular installment and I can only join in on the praise. His character designs are outstanding once again with his attention to detail and some interesting material combinations making this another delightful feast for the eyes. Throw in some challenging obstacles, a chase by a giant cat which you then end up.. hmm, might keep that as a surprise…anyway, all those elements combined are what truly make this level worthy of the tag 'Epic'.

ICE AGE III : The Last Man
by

Faith_rip/Faith_rip
ICE AGE III is a new episode of the series "ICE AGE: Extinction" this episode less open than the other two, but more action-oriented. In this episode the protagonist will be finally find some answers to these questions ...
Atmosphere can elevate a good level to an absolute experience and Faith_rip's gift seems to be to bring atmosphere to every level he creates. Simply breathtaking snow covered buildings, incredibly detailed cars and hordes of…. well, whatever those things are, will have you furiously firing off paintinator rounds in an attempt to save your sackboy. The plot thickens if you make it to the end. A mysterious story with cool visuals, what's not to love about this one.

And so the third episode of the Ice Age series rolls round – and this one is ice cool! There's snow joke about it, the atmosphere is amazing and really adds to the level. So don't give this creator the cold shoulder – and make his level hit ratings above sub zero. [Joke count: 4]

The plot thickens as we return to Faith_Rip's apocalyptic "winter wonderland". The more action oriented approach in this 3rd installment is what truly sets it apart from its predecessors as you'll spend half of the time evading and terminating hordes of mutated sackpeople. Great challenge wrapped up yet again in an impressive visual bow. Can't wait to see what comes next!!

A sweet task - Planet lava
by

lokomotivetoto/lokomotivetoto
Everywhere is fire. A fat Baby wants to show you, what he loves to play. Can you stop this baby? Don't think that these babies are sweet and nice. They are killer babies, who want to kill you!
LBP speaks to us in a non verbal way with it's visuals sometimes and this level speaks volumes about lokomotivetoto's creativity. Beautiful red swirls distract you from the danger at every turn. The dangerous baby will have you equally laughing and frantically avoiding it's fire and platforming attacks. It's a very unique and fresh feeling level to play. A fun and challenging level for sure.

Granted, there are certain language issues concerning this level but we can assure you that they do not take away any of the sheer fun this level holds. Be careful not to get distracted too much by the gorgeous, organic visuals as danger is lurking everywhere and you will need to stay on your toes if you want to reach the scoreboard in one piece. Undergoing the twisted mindgame of a floating baby has never been this amusing before.

Over a year since the release of LBP you think you're ready for anything. And then a level made in Germany surprises you with amazing visuals, challenging platforming and red…lots of red. Make sure you don't miss this because it's simply superb.

The Land of Crumb &
Land of Crumb 2
by

Aselrahc /Aselrahc
Welcome to a mysterious land between worlds where slime drips from sponge and wood. Find all the score bubbles you can but be careful! Don't fall, it's a long way down! In this second exploration of the sponge and wood Land of Crumb, Harold asks your help in delivering a letter to his mother! Longer and more challenging than the original and more fleshed out in theme! I hope you will enjoy it!
I'm finding it hard to decide which I like more about this level series. The dark environment accented with warm glowing lights that make the sponge and wood look so great together or the pure platforming fun to be had. Both are superbly done and had me coming back to play them again. Experienced players will appreciate the harder obstacles (especially in the second level) and when you finish you really get a sense of accomplishment.

Last but not least! I wasn't too familiar with the name of Aselrahc when I searched for his name. Soon found that I'd hearted 2 of his levels though so I knew I was in for something good. I wasn't wrong. You've never seen yellow sponge look this good! A few basic materials and some lights are all it takes Aselrahc to make not only a fantastic looking level, but also a challenging and enjoyable platformer. Bliss.

Step right up ladies and gentlemen, Aselrahc has something new in store for you!! Spongy, beautiful, challenging, moody, funny, this piece of merchandise practically sells itself!! For a limited time only, we will throw in a 2nd, equally brilliant level of sponge-a-rific excellence free of charge!! That's two for the price of one, what a bargain folks!! You'll absolutely love it, you have my guarantee!!